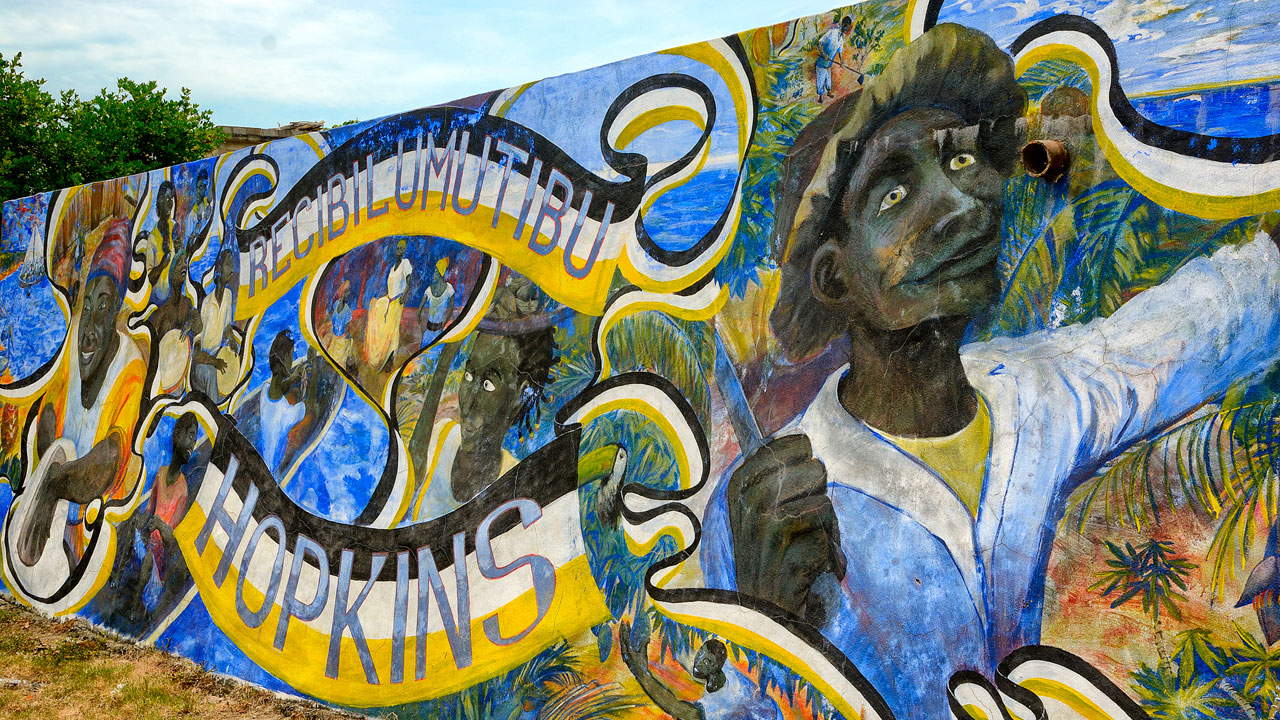 During diner service, in between cooking all the meals, I always try to sneak out of the kitchen quickly to check on my tables and make sure my guests are enjoying their dinner.
It is normally after the last order has left the kitchen that I have more time to talk to my guests and sometimes have wonderful conversations.
Some wonderful people from the USA asked me last night why the food was so great all over Hopkins.
It made me think a bit and I know they are right. It is very hard to get a bad or average meal in Hopkins.  For such a small community and no mass tourism, we have a lot of great places to eat and a wonderful variety of well prepared meals.
I think there are several reasons the food in Hopkins a so good;
Number one the ingredients; There is not such a thing like convenience cooking here in Hopkins, meaning all the food on your plate comes from great raw, fresh, products grown in Belize. Restaurants bake their own bread, make their own tortillas, make their fresh sauces, and salsas, select and clean their meat and fish. Nothing comes from a wholesaler with semi-finished products, simply because they don't exist in Belize.
Number two; All of the freestanding restaurants I know in Hopkins are actually owner operated, most of them 'Mom and Pop' operations. These people actually truly care about their guests and want to make sure they have a great time, simply because they love what they do AND it is their livelihood.
Number three; The people here actually cook with passion, instinct and LOVE. Unlike many chain restaurants around the world now, the recipes used in Hopkins kitchens are not tried and tested and adapted to 'the average taste bud' in corporate test kitchens.  99% of the food cooked in Hopkins is done by heart, based on family traditions, or done by chefs that make their own creations every night again.  
It might be very much premature, but I want to declare Hopkins the new Culinary Capital of the World!
But please don't tell anyone, we like to get our visitors in Hopkins but don't want to be overrun by bus loads full of tourist — that would change the whole game again.
Happy cooking,
Rob