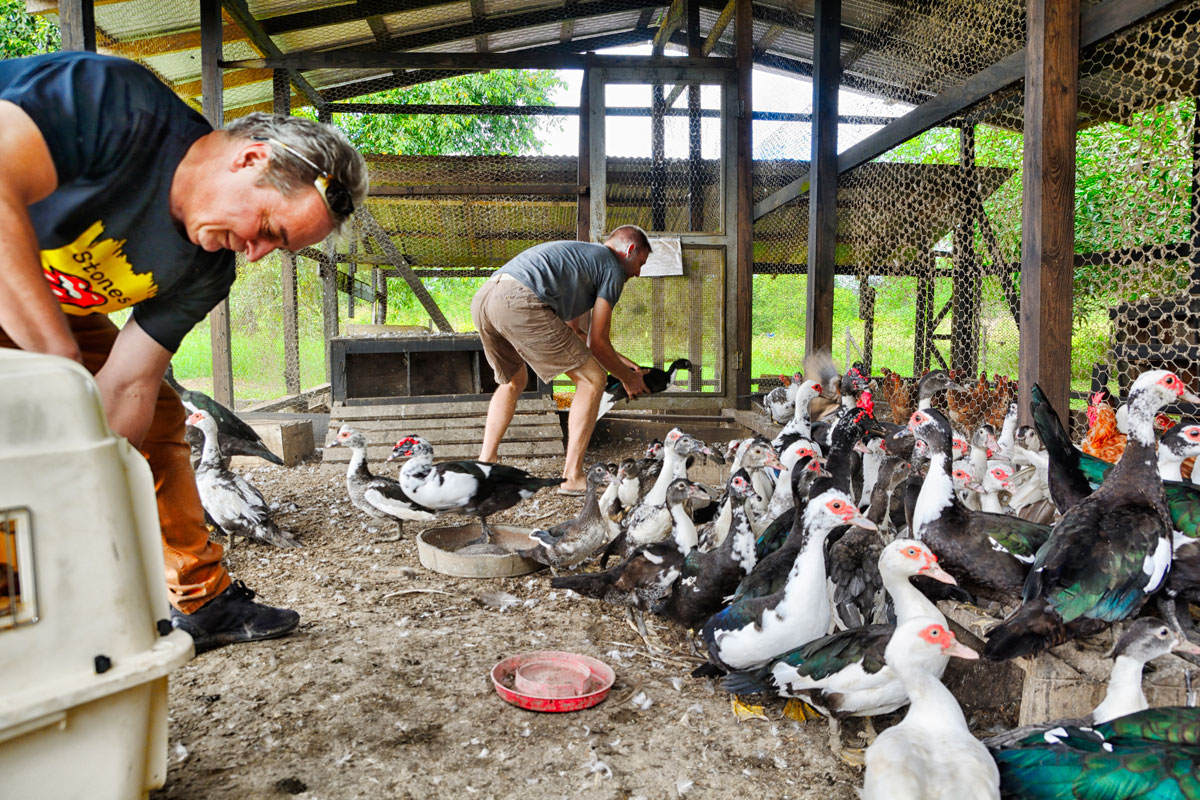 Time to go duck wrangling.
Although the majority of items on my menu are normally seafood, beef and pork, I am always looking for alternative products to serve. On a motor trip to Cayo I saw a 'Ducks For Sale' sign at the compound of Galen University. Of course I had to check it out. When I verified the quality and circumstances on how they were being raised, my culinary brain started working, and I had some great recipes in mind for these ducks. A few days later I jumped into my truck and headed off to the university.
I had decided that 20 ducks would be sufficient for what I had in mind. When we arrived on site we were directed to where the ducks were kept. Once I had confirmed the price and the quantity I wanted, Chad, from Shoots Alive, (who had volunteered to come along), and I were let into the duck pen armed with our live animal transportation boxes. Yes it was self service live ducks!
Maybe the ducks knew what was in store because a few of them decided to put up a bit of a fight as we caught our quota. They drew 'first blood' – mine! Yes I sustained a few cuts to my arm from one particularly feisty specimen, but I didn't let go I just stayed focused on the recipe I had in mind.
We had great reviews about the duck dishes we served a few days later so I believe the journey and a minor wound were in the end worth it.