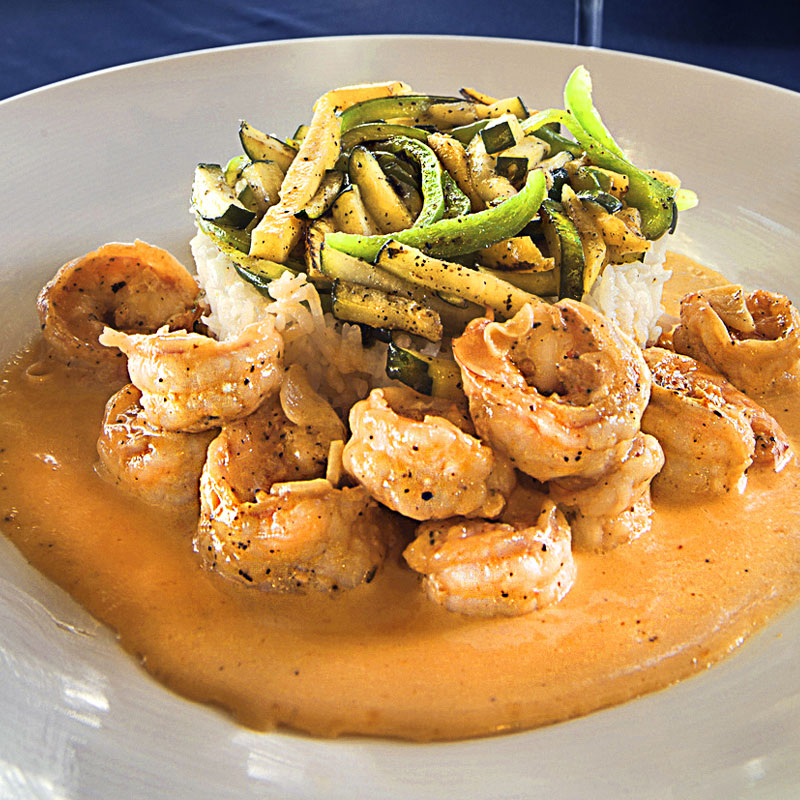 Course – Entree
Serves – 4 people
1 ½ lbs Fresh peeled shrimps
4 cloves Garlic
1/4 small Onion, diced
2 tbsp Tomato Ketchup
1 tsp Sambal oelek or Sirachi
6 oz Shrimp bisque (optional)
½ pint Heavy cream
Salt to taste
A good dash of dark Belizean rum
Put a little vegetable oil in a hot skillet.
Add the shrimps, diced garlic, and onion and sauté on high.
Add the ketchup and the Sambal oleic (or another pepper sauce). Salt to taste.
Add the rum to the hot pot and burn off the alcohol.
Add the heavy cream and the bisque and bring the sauce to a quick simmer. Do not overcook the shrimp as they will lose their great taste.