Micro-greens from Shoots Alive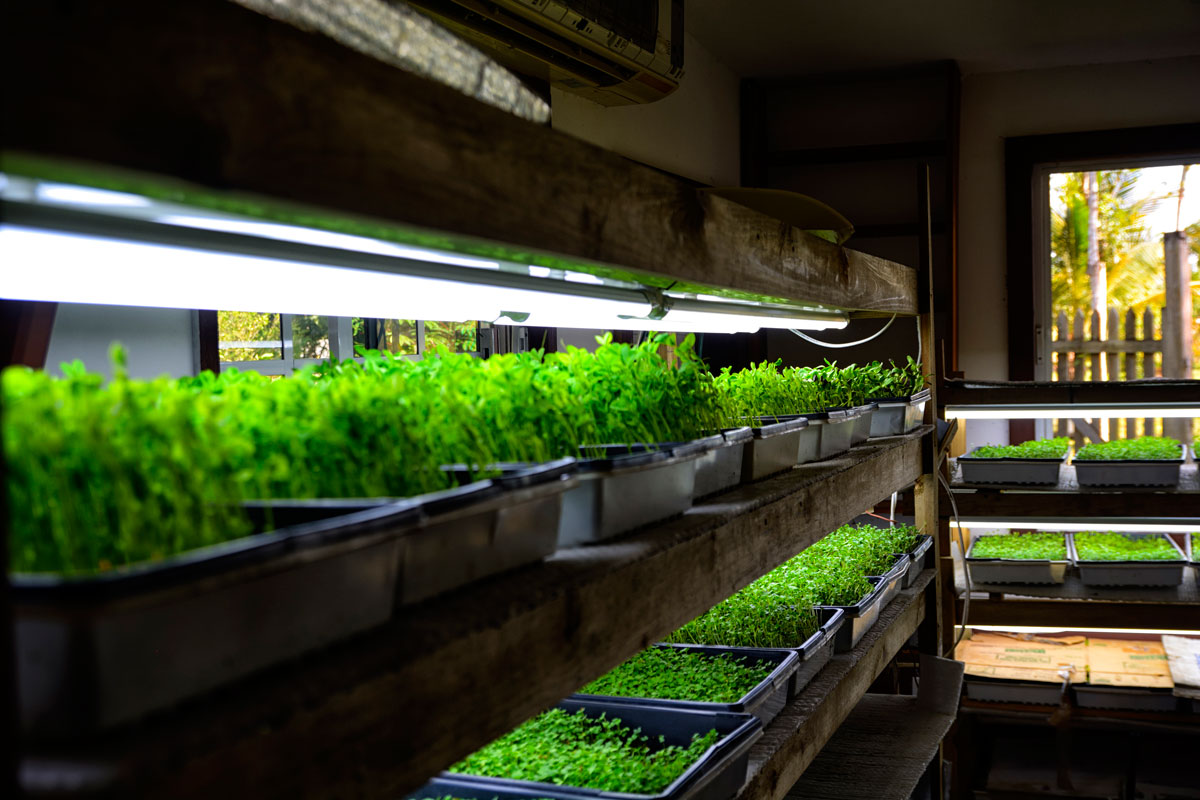 Micro-greens at Shoots Alive
Apart from regular greens like Romain lettuce and spinach I also like to use micro-greens. Micro-greens are the shoots of salad vegetables such as chard,  arugula, mustard, etc., harvested just after the first leaves have developed.
We have been working with the innovative people at Shoots Alive who are based in Cayo on the Western Highway here in Belize. Chad and Stephanie are hands on owners who are passionate about what they do. And to keep the business viable, they currently do most of the growing in urban cultivators so they can grow and harvest year round with little concerns about what the weather outside is doing.
When you eat at our restaurant you will often find fresh micro-greens used as garnishes and flavour enhancers for some of the dishes we create and serve.