Chef Rob started his culinary career as a pot washer in a small bistro in Netherlands, his birth country. After working his way up in the kitchen and finalizing his culinary education, he left his home country in order to explore the world and, at the same time, gain as much cooking experience as possible. He worked in smaller highly-ranked restaurants like Saasserhoff in Switzerland and in several other small family-owned hotels in Australia. He then joined the 1000 room Hilton Hotel Group at park Lane in London as 'Chef de Partie' for their 5-star restaurant.
Fleeing Europe's cold weather; he moved to the Caribbean where he spent around 12 years between Aruba, Bonaire, and Curacao mainly as Executive Chef in large chain hotels. He met his wife, Corrie, in Aruba and together they moved to Belize in 1999. Chef Rob worked as Executive Chef, Director of Food & Beverage, and Operational Manager at the Radisson Fort George Hotel where he catered to many celebrities, head of states, Presidents, and members of the British Royal House. Additionally, Chef Rob made history by starting the first cooking show on Belize National Television and has been the driving force behind many culinary events such as 'The taste of Belize' and numerous fundraising gala dinners.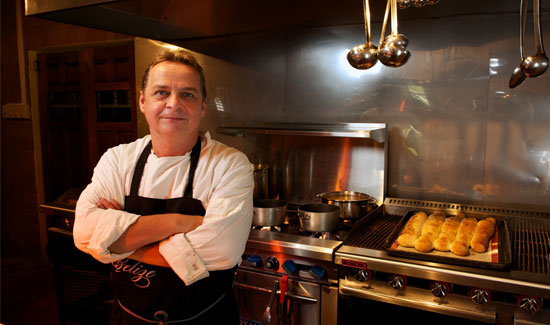 After a few years of working as a consultant for top-class operations including Chaa Creek in Cayo; Chef Rob decided it was time to move back to his culinary roots. Hence, him, his wife, and their son, T.J. opened their own little restaurant in beautiful Hopkins Village located in southern Belize. After 2 successful years of running their own business, Chef Rob decided the time was right for a bigger move. This culminated in the reopening at Parrot Cove Lodge in Hopkins, where their new beachfront restaurant continues to delight guests from all corners of the world.
Supporting The Community
Marla's House of Hope
Marla's House of Hope is a not-for-profit organization dedicated to providing the very best physical, psychological, and spiritual care for children who are neglected and/or abused. We care for these children without regard for their race, religion, culture, national origin, financial status, or social status. Our long-term residential care is provided through a family setting centered around love, example, and teaching. We strive to instill individual worth in each child while preparing them for responsible adulthood. Where possible, we work with the Ministry of Human Development to reunite each child with his/her family.